Choose the Template
Go to the templates page.

Browse through the available templates, click the preview "PREVIEW" button

to view the template in full screen
Click on the "DEMO"
tab and enter your email and phone number to access the free DEMO.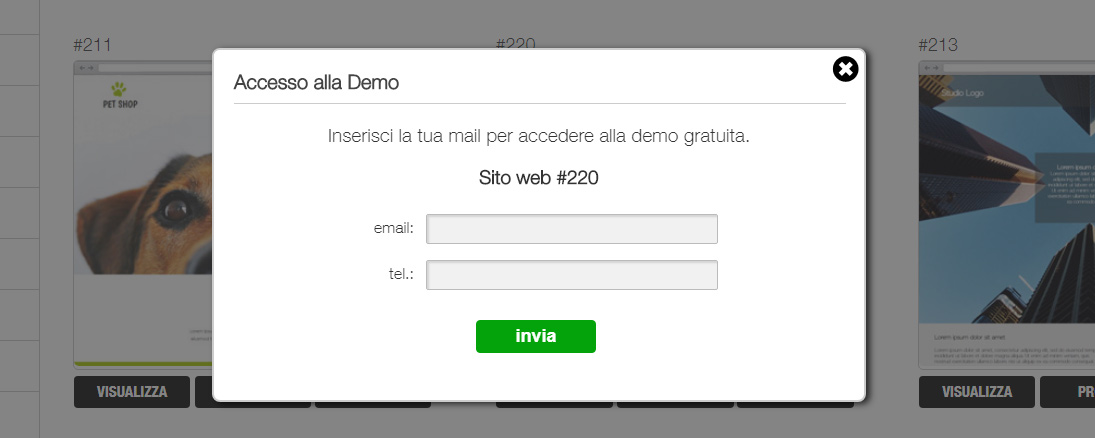 Any changes you make will be kept on the final website should you decide to confirm the service.
Consider the Templates as a starting point, each template can be edited at will using our editor.
Remember also that you can ask for the help of our staff who will create your website according to your taste and needs.
Wait until the template you have chosen has been installed.
Editor drag and drop
Our websites use HTML5 and JavaScript Drag and Drop technology for the graphical management of content.
Translated Drag and Drop means "drag and drop" and allows you to create graphical content, drag and drop it with the mouse and position it on the website page. The customisations are endless and the most varied, now it' s just up to your imagination!
Access the Drag and drop editor.
Accedi all'editor Drag and drop.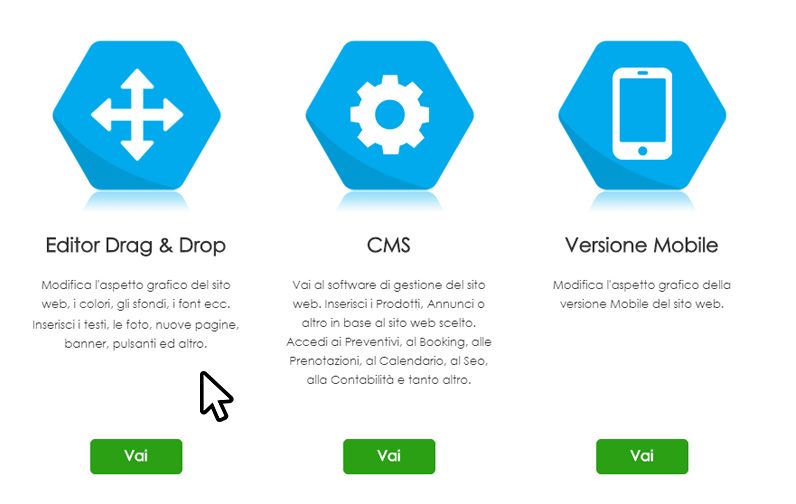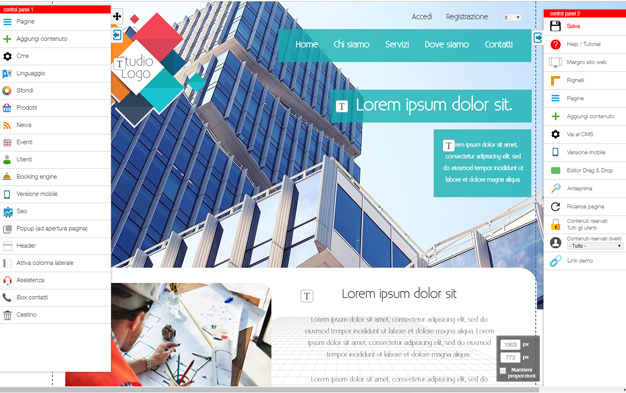 Position
Position the cursor on the content, hold down the left mouse button and move the content. Release the content where you want it to be.
Size
Press and hold the left mouse button at the corners and resize the content.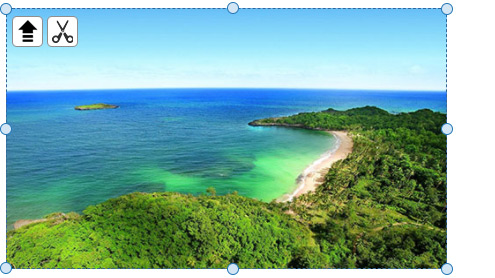 Options
right-click on a content to access the graphics options.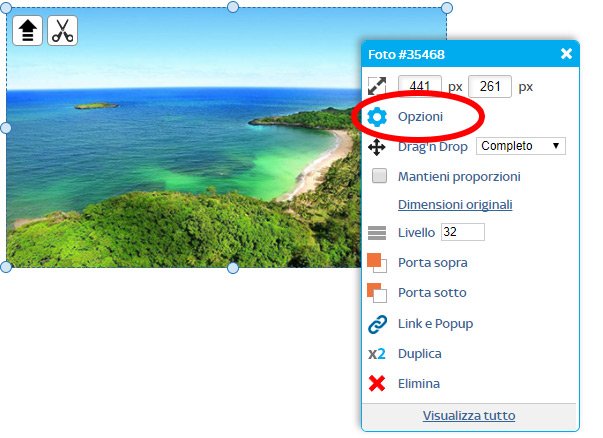 Levels
manage content levels, the higher the level, the more content will be in the foreground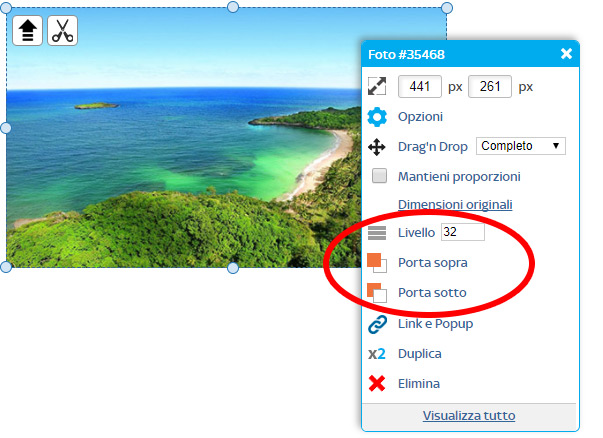 New content
click the + button on the side panel to add content to the page
Save
after each change remember to save, use the button on the right panel
Pages
Create and manage the pages of your website. You can insert unlimited pages and subpages and view them in the horizontal menu bar.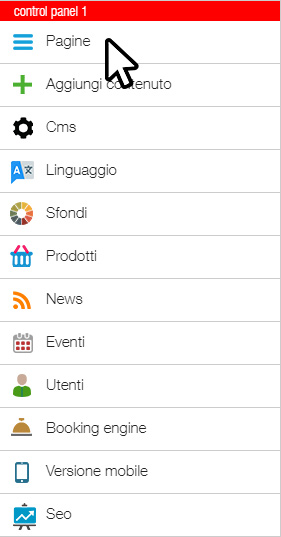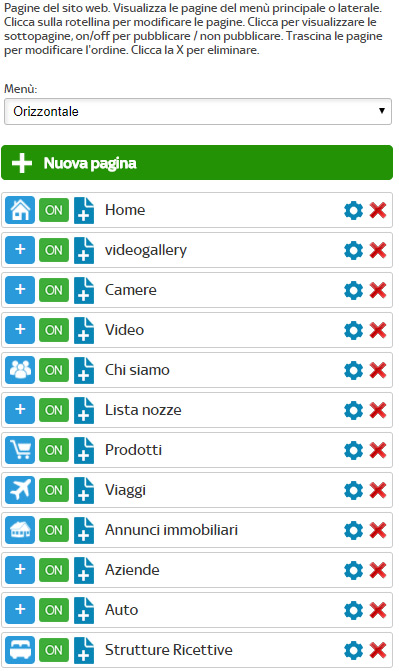 Cms
The website content management is carried out through the CMS (content management system) or "content management system" a software that allows you to create and manage non-graphic website content, i.e. products, news, events, content of the Forms, etc. ...
The software does not require any knowledge of programming and adding content is very straightforward.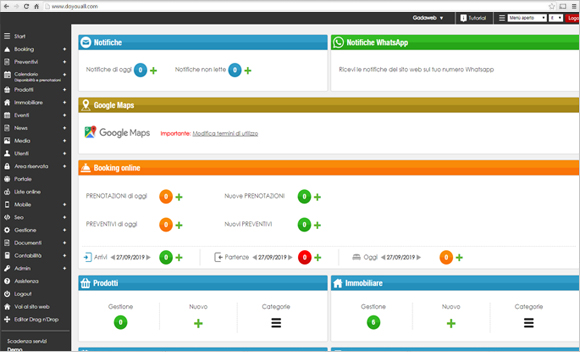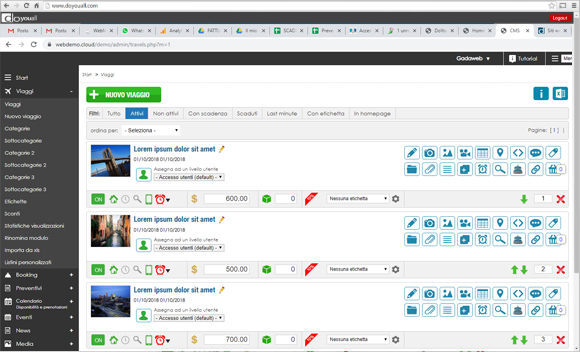 Access the CMS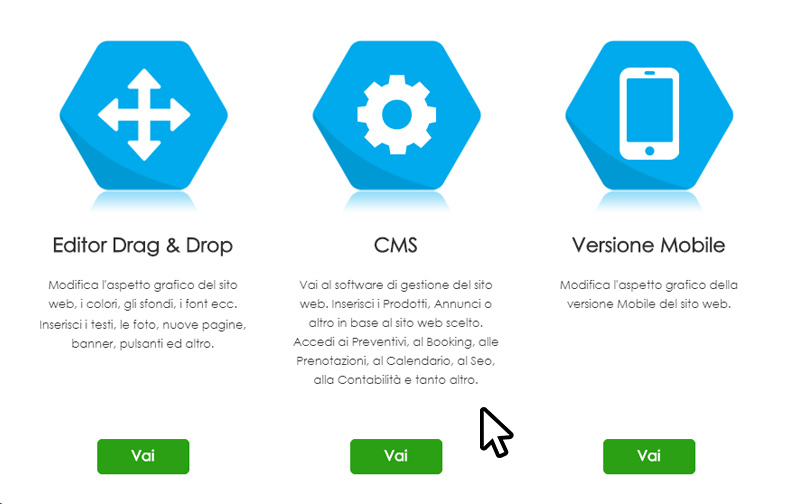 Through the CMS you can manage Forms, administrative section, management section and the Seo.
Modules
Products, News, Portal, Travels, Accommodation Facilities, Properties, Companies, Cars, Online Wedding List.
Administrative section
Registered users, administrators, orders, online reservations, invoices, notifications, payment methods etc..
Management section
Multilingual, chat, notes, social networks etc..
Seo
Metatag, Url, Site Map ecc..
Mobile website
Doyouall websites include the Mobile "responsive" version: websites that automatically adapt to the resolution of the mobile devices used to access them. The Mobile version includes content management software, independent of the parent website.
The Mobile version is completely self-managing, allowing the deactivation of existing content and the creation of new content.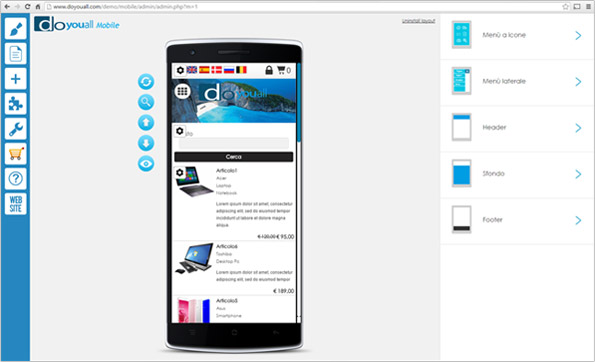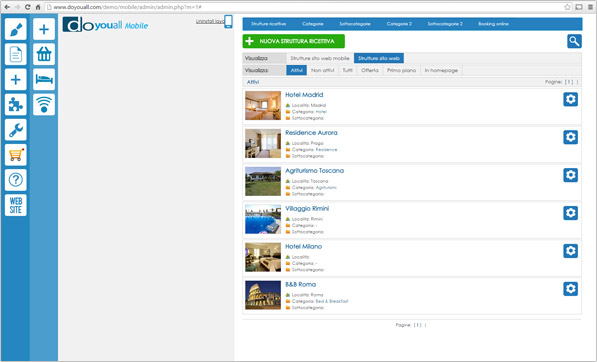 Access the CMS for mobile site management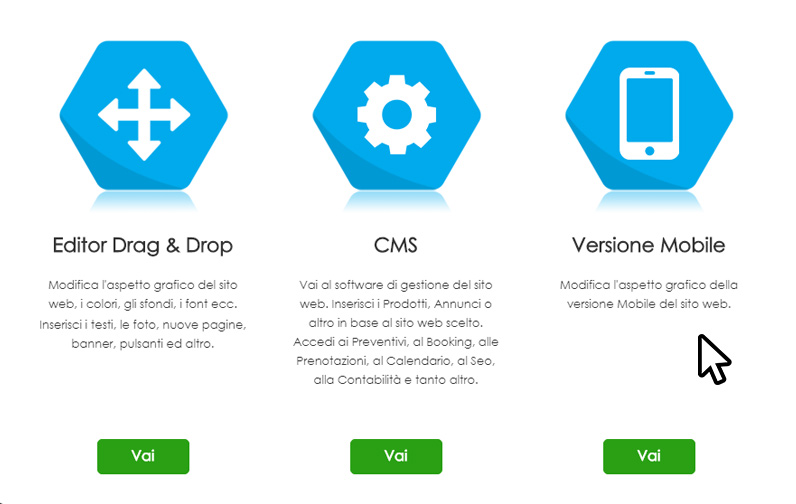 Modify the contents by clicking on the edit and options tab on each content.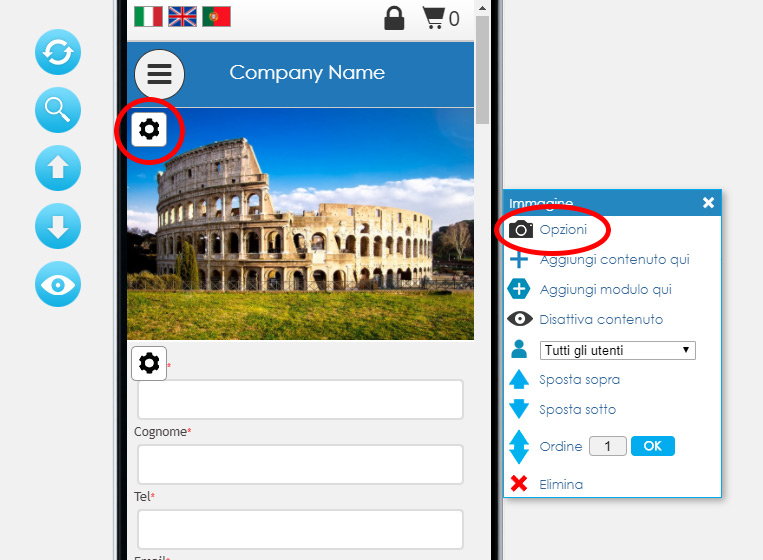 Access the header and menu management section by clicking the brush icon on the left panel.